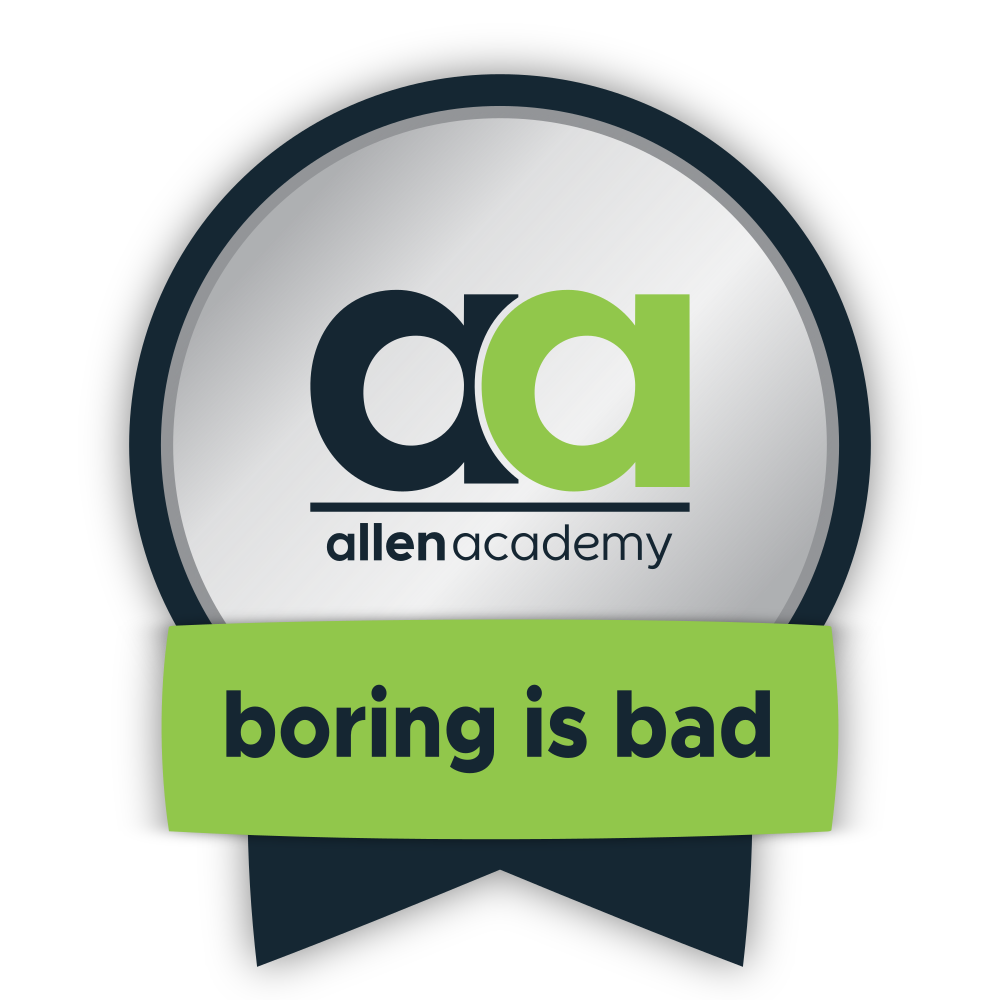 Type

Experience

Level

Foundational

Time

Days

Cost

Paid
Additional Details
Design 100: Boring Is Bad
Earners of the "Boring Is Bad" badge have compared prominent beliefs and practices about instruction and human learning. They have examined sample learning experiences that were crafted to achieve different outcomes and analyzed effective approaches to learning experience design. Earners have explored the importance of attention in the learning process and the features an instructional experience must have to engage people with learning.
Type

Experience

Level

Foundational

Time

Days

Cost

Paid
Additional Details
Skills
Earning Criteria
Attend the 4-hour "Design 100: Fundamentals of Design for e-Learning" course through the Allen Academy.

Complete design exercises and discussion activities in the Design 100 course.