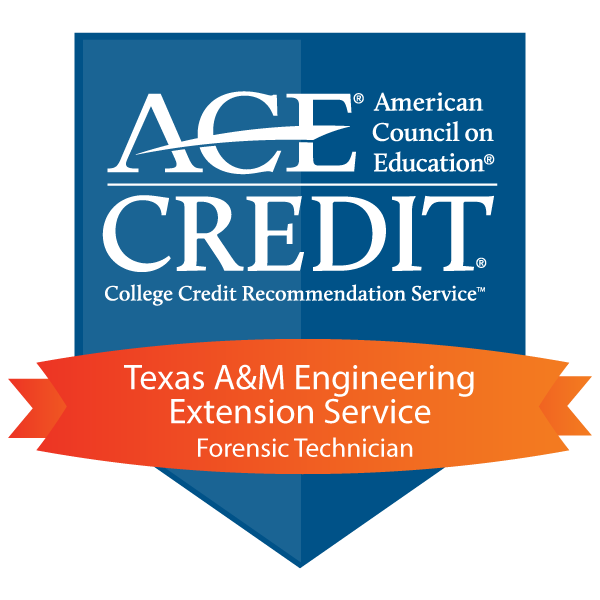 Additional Details
The earner of this badge has a general understanding of legal aspects of crime scene searches; investigating a crime scene; photography; sketching; handling crime scene evidence; handling DNA evidence; investigating specific crime scenes; handling electronic evidence; fingerprint evidence; powder processing; difficult surfaces; chemicals, dyes, and non-powder process; blood print processing; DNA and latent prints; and simulated crime scene investigations.
Additional Details
Skills
Earning Criteria
Complete a course designed to educate law enforcement and civilians who are newly assigned or have limited experience in crime scene processing and laboratory technicians who process latent print evidence.

Achieve a minimum passing score of 70 percent on quizzes, examinations, and case studies.
Standards
In the lower-division baccalaureate/associate degree category, 4 semester hours in criminal justice, administration of justice, or forensics (12/18).