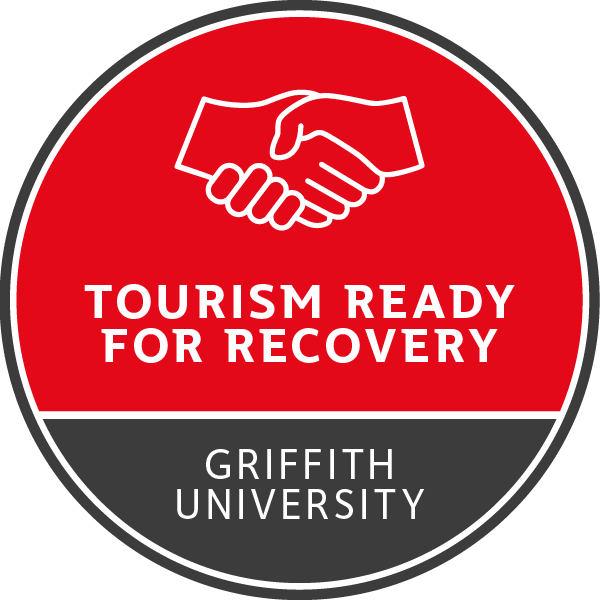 Additional Details
Tourism Ready for Recovery
The COVID-19 pandemic is having an unprecedented impact on the global travel and tourism industry. This course provides earners with key insights and information through a collection of videos, activities, scenarios and case studies to assist earners to navigate their way through this crisis, consider their recovery action plan and emerge more resilient and competitive as borders reopen and restrictions ease. This course prepares you to be ready for recovery.
Additional Details
Skills
Earning Criteria
Earner must complete a series of online modules and associated activities and assessment

Earner must complete an end of program quiz and achieve a minimum of 50% to successfully complete the program.