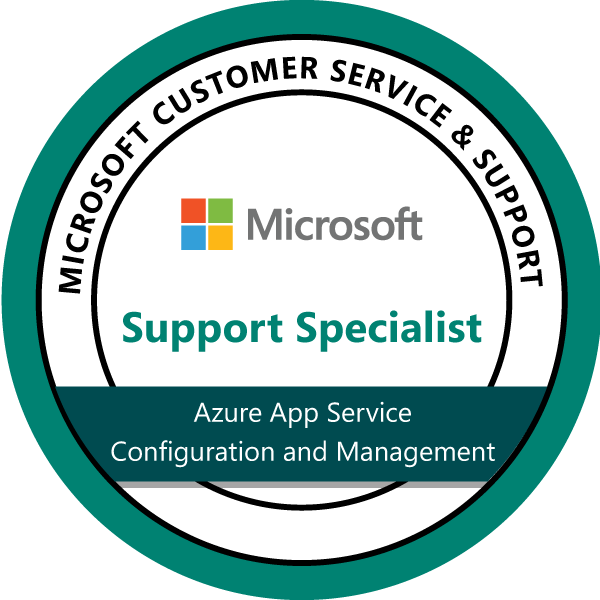 Additional Details
Azure App Service Configuration and Management
Earners of the Azure App Service Configuration Specialist badge understand all aspects of App Service configuration, including custom domains and SSL, backup and restore of Web Apps, ensuring high availability by scaling, creating dev and test environments with deployment slots, migration of App Service resources, using CORS, incorporating on-premise and VM resources using VNet and hybrid connection integration, authentication, and App Service Environments.
Additional Details
Skills
Earning Criteria
Must be a Microsoft Support Professional

Complete the L100 and L200 training requirements for Azure App Service configuration and management.

Successfully pass all L100 Q&A assessments and all L200 lab assessments for App Service configuration and management.