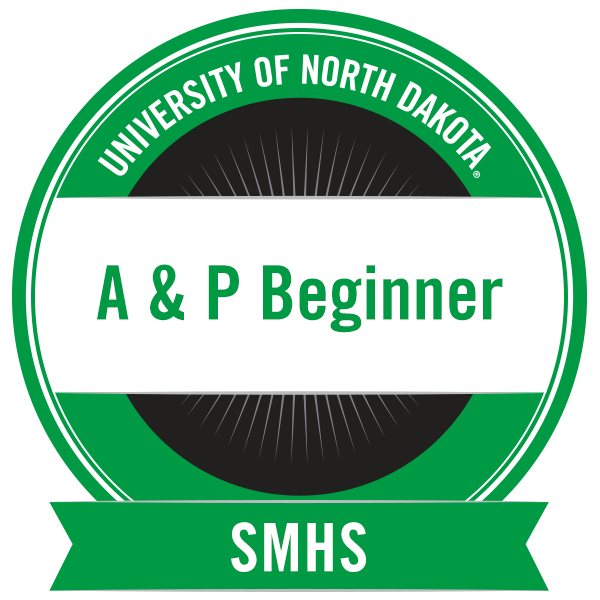 Earners of this badge have demonstrated competency in the foundations of Anatomy & Physiology. They are now ready to further pursue in-depth knowledge of how the each human organ system functions.
Earning Criteria
Students have achieved at least 60% of the points in the following sub-fields of Anatomy & Physiology: Introduction, Cells, Tissues. This includes assignments, case studies, and tests.
Standards
This badge in addition to the A&P Advanced and A&P Scholar badges comprehensively covers a two-semester undergraduate A&P course driven by the HAPS learning outcomes.